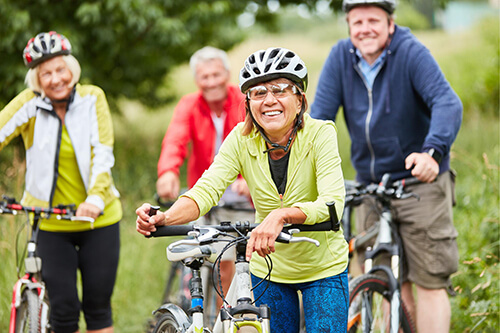 Biketoberfest Takes Cyclists on Fall Ride Through Charlotte Oct. 24th
Here's a fun way to cycle Charlotte for a good cause this October. The upcoming Biketober fundraiser event benefiting Sustain Charlotte is being held Sunday, October 24th, and you're invited to lend your support to the cause and participate in this urban bike riding adventure. Sustain Charlotte advocates for more green transport that contributes to residents' health and fewer carbon emissions.
Verify your mortgage eligibility (Feb 1st, 2023)
All skill levels are welcome to register for Biketoberfest 2021, happening later this month. Sign up as an individual or team participant and create a fundraising page for the event. Prizes will be awarded to top fundraisers. In addition, the first 250 registrants will receive a commemorative Biketoberfest T-shirt! Plan your group meet-up beginning at 11:30 am at the Triple C Brewing Co., located at 2900 Griffith Street, where riders will receive a "passport" with instructions for visiting various stops throughout Charlotte. Finish back at the Triple C. Brewing Co. for a pint or two and the Biketoberfest after party!
The Biketoberfest ride benefiting Sustain Charlotte takes place between 12 noon and 4 pm, and the post-event celebration at Triple C. begins around 4:30 pm! Each stop on your passport will include fun discounts and activities. Collect passport stamps as raffle tickets for a chance to win great prizes at the end of your ride! Prize winners will be announced at 6 pm. The cost to participate/ride is $35 per person. For more information and to register, visit https://p2p.onecause.com/biketoberfestclt21/.
Show me today's rates (Feb 1st, 2023)