Thanks for stopping by. About Leverage Lending Group…
PRESIDENT/CEO - MORTGAGE LOAN OFFICER
Originally from Upstate NY, Angelo Datseris entered in the mortgage scene early in 2003, rising through the ranks and opening his own brokerage in September 2007. As a strong advocate of independent mortgage brokers, with over 17 years of experience in his field, Angelo believes that the mortgage broker channel is the best avenue suited for clients in the market for a diverse selection of financing options.
Since starting his own brokerage in 2007, Angelo has closed over $900 million in loan volume. In 2009, he was awarded the Certified Residential Mortgage Specialist (CRMS) accreditation from the National Association of Mortgage Brokers. Angelo is a also a dedicated member of the Association of Independent Mortgage Experts (AIME), constantly educating and improving himself with the most up-to-date mortgage knowledge available. With a hard-earned understanding of how difficult the loan process is, Angelo has spent years implementing state-of-the-art technologies into his companies workflow to make the loan process as smooth and seamless as possible for those he serves. When he's not representing clients, Angelo enjoys spending time with his family, his beautiful wife, hanging out with his 4-legged fur baby, Zoe, and acting/performing improv theater in Charlotte. NMLS# 40034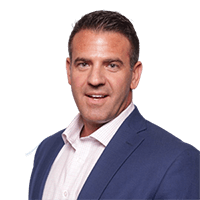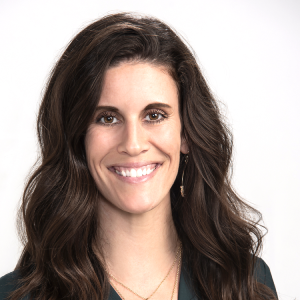 BUSINESS DEVELOPMENT/OPERATIONS MANAGER
Kendall Datseris is Leverage Lending's Business Development Manager, working her magic behind the scenes to connect real estate industry professionals with Angelo and his team, exceeding clients' expectations through personalized, professional service! After spending more than a decade working in Administrative Support and Project Management for a large corporation, Kendall made the move to Leverage Lending Group to support growth and streamline partnerships and processes to better serve our clients! Kendall is a certified Project Management Professional (PMP) and has a passion for continuous improvement, both for herself and Leverage Lending Group. Kendall holds a BA in Communications from the University of North Carolina- Chapel Hill.
When it comes to assembling the best team for the job, trust is everything! Kendall believes that strong relationships are built on trust and cultivated with honesty, consistency, compromise, and a sense of humor. As Leverage Lending's chief "connector" Kendall has brought many new referral partners into the fold, and continues to build valuable, long-term strategic partnerships with Leverage Lending Group's collaborators. If you are a Realtor, Appraiser, Insurance pro, or other service providers, Kendall would love to meet you too!
MORTGAGE LOAN OFFICER
Andrea Comer has worked in the Greater Charlotte area for 30 years and has been in the mortgage industry for 15+ years. Andrea is an active Member of Morning Star Lutheran Church, she has 4 grandchildren and one great granddaughter. She loves to spend time with her family and traveling to tropical destinations. NMLS# 80785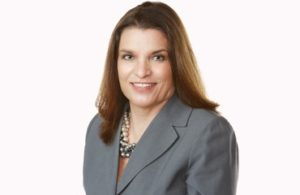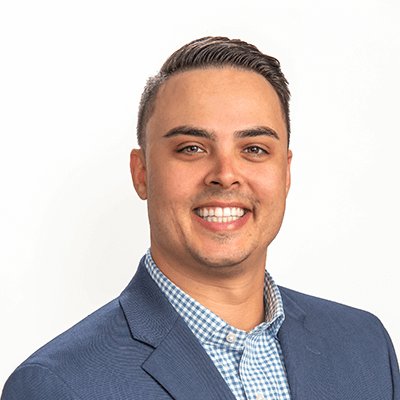 MORTGAGE LOAN OFFICER
Brian Colan started his professional career as a Registered Nurse, and has spent 10 years at the bedside in fast-paced hospitals. Brian's ability to connect with patients is unparalleled, and immediately sets him apart as someone who truly cares about his clients. For the last six years, Brian has also been a Realtor with Coldwell Banker in Connecticut. He is excited to bring his extensive real estate knowledge to the Leverage Lending team. Brian knows what it takes to foster a relationship in this industry – he provides a 100% transparent closing experience for those he serves and above all, focuses on communication as the keystone of his mission and values. NMLS# 2221144
Loan Processor | Loan Officer Assistant
Born in Charlotte and raised in Mint Hill, Abby has distinguished herself as a trusted mortgage professional in Charlotte, where she currently resides. A holder of a CPCC Associates Degree and an NMLS license, Abby got into the mortgage lending business in 2016 and has since excelled in the industry, given her enthusiasm and passion for helping people make the right investment decisions. She enjoys working for a local, family-owned brokerage company where she can personally assist prospective homeowners attain their dreams. Her primary goal is to fulfill her clients' needs, efficiently guiding them throughout the loan application process from start to finish. Abby is a sociable person with a warm demeanor, traits that have earned her the trust of many of her clients. Outside her professional engagements, Abby enjoys reading, playing volleyball, watching scary movies, and spending time with her family and friends. NMLS #2054729