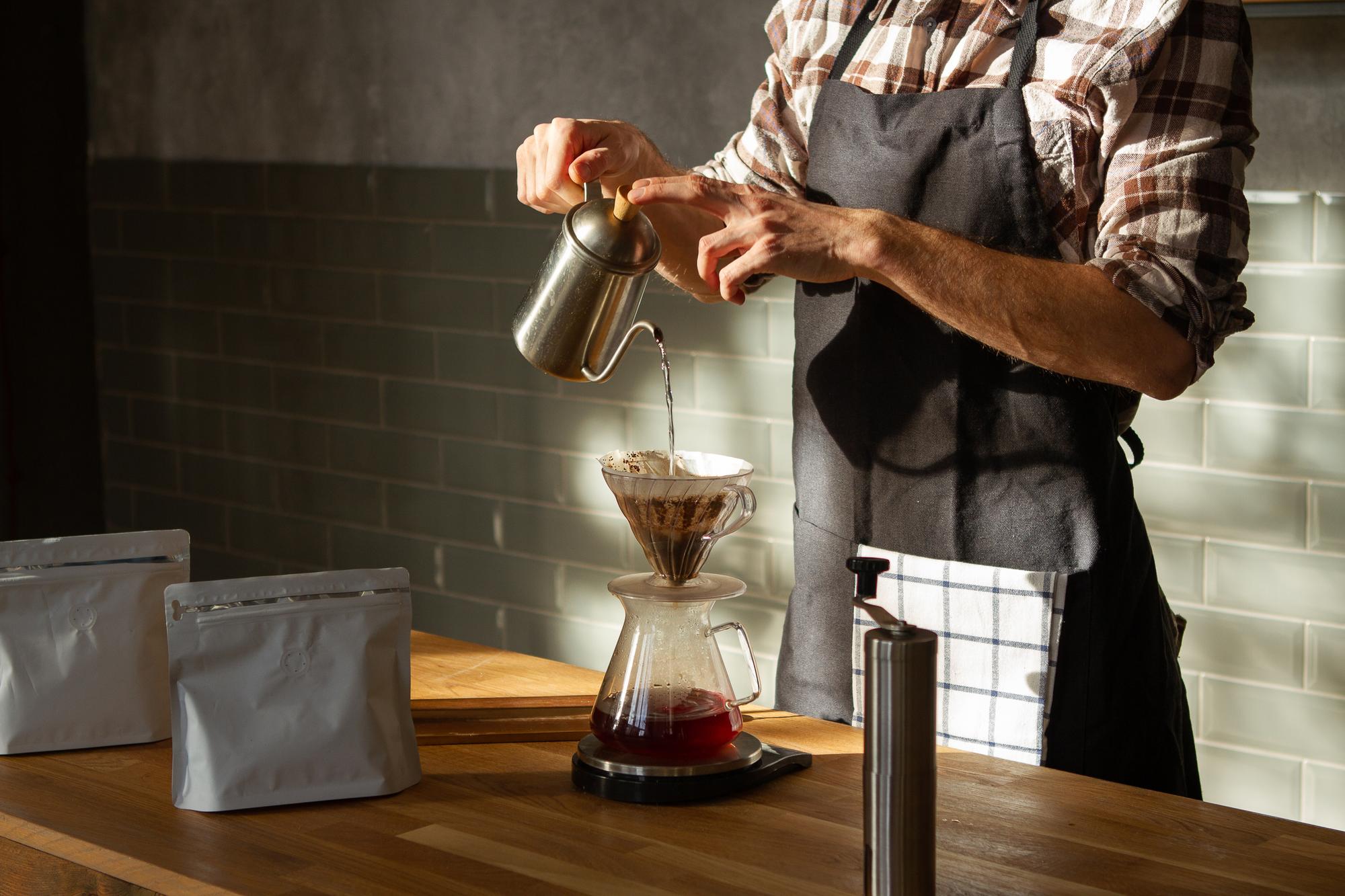 Charlotte's HEX Coffee Planning To Expand Within Camp North End
One of Camp North End's popular stops for a cup of coffee is slated to move to a larger space nearby later this year. HEX Coffee will relocate not far down the road from its original spot to 2,700 square feet of space, doubling its footprint in the community. About 40 patrons will be able to gather inside, with planned patio seating in the works. HEX Coffee will take up residency across from Grow, the Free Range Bar, and other major retailers as part of Camp North End's redevelopment.
Verify your mortgage eligibility (Feb 1st, 2023)
Camp North End represents 300,000 square feet of property already re-purposed and 1.5 million square feet of land still in the development pipeline. Camp North End is built on the former Ford Factory compound now housing the shop Leah & Louise, healthcare fortune 500 company, Centene, food stalls and a collection of local businesses.
HEX Coffee is a homegrown coffee concept first started in 2015 by three friends: Chandler Wrenn, Tanner Morita and John Michael Cord. HEX describes its roasts as "unashamedly bright" and "unashamedly fruited." Along with coffee, customers can look for the new shop to also serve wine, breakfast and lunch. One HEX Coffee patron relates, "Great coffee, full of flavor and a solid menu. Staff was friendly and knowledgeable. Great, funky little area too. I can't wait to go back and highly recommend others check this place out!"
To learn more about HEX Coffee, please see https://hex.coffee/.
More Info
https://hex.coffee/.
https://lendwithleverage.com/
http://charlotte.axios.com/288353/hex-coffee-expanding-to-a-larger-space-in-camp-north-end/
Show me today's rates (Feb 1st, 2023)