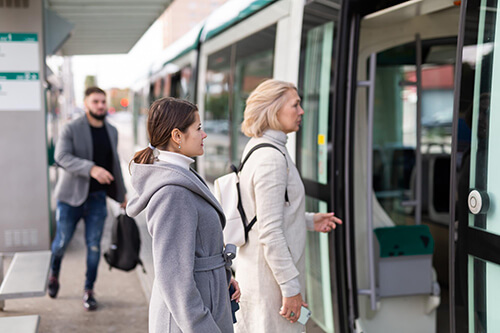 CityLYNX Gold Line Streetcar Open for Passenger Service | No-Fare til Jan
If you've been waiting for Charlotte's CityLYNX Gold Line streetcar to expand its footprint in the city, the wait is over! The new service debuted at the end of August 2021 and will operate fare-free through January of 2022 from 5 am to 2 am, every 20 minutes. The CityLYNX Gold Line streetcar is part of Charlotte's efforts to connect the Historic West End to its Elizabeth neighborhood through Uptown by laying down 2.5 miles of extra streetcar tracks.
Verify your mortgage eligibility (Feb 1st, 2023)
Phase 2 of the initiative is in full force, designed with Siemens hybrid technology, and eventual plans to install five streetcars running wirelessly throughout Uptown Charlotte. CATS is in the process of testing streetcar routes from the hours of 5 am to 2 am to simulate passenger service. With the advent of new public transportation, CATS is instructing pedestrians, cyclists and those living near the new alignment to become more vigilant and aware of streetcar safety protocol.
Streetcars will use horns and bells to warn motorists and walkers of their impending approach. Residents can expect more work to continue on sidewalk and roadway improvements as the city's streetcar program moves forward and is progressively rolled out. For more information, call CATS Customer Service at (704) 336-7433 (RIDE).
Show me today's rates (Feb 1st, 2023)